Meet the crew behind Soulshine Yoga
Our soulshine crew is a group of Beach Yoga teachers. We want to share our joy, skills and passion with everyone around the world by spreading the message that yoga is for everyone: young, old and everyone in between. Our goal is to see people of all ages and body types become more confident and comfortable in their skin while having fun doing it!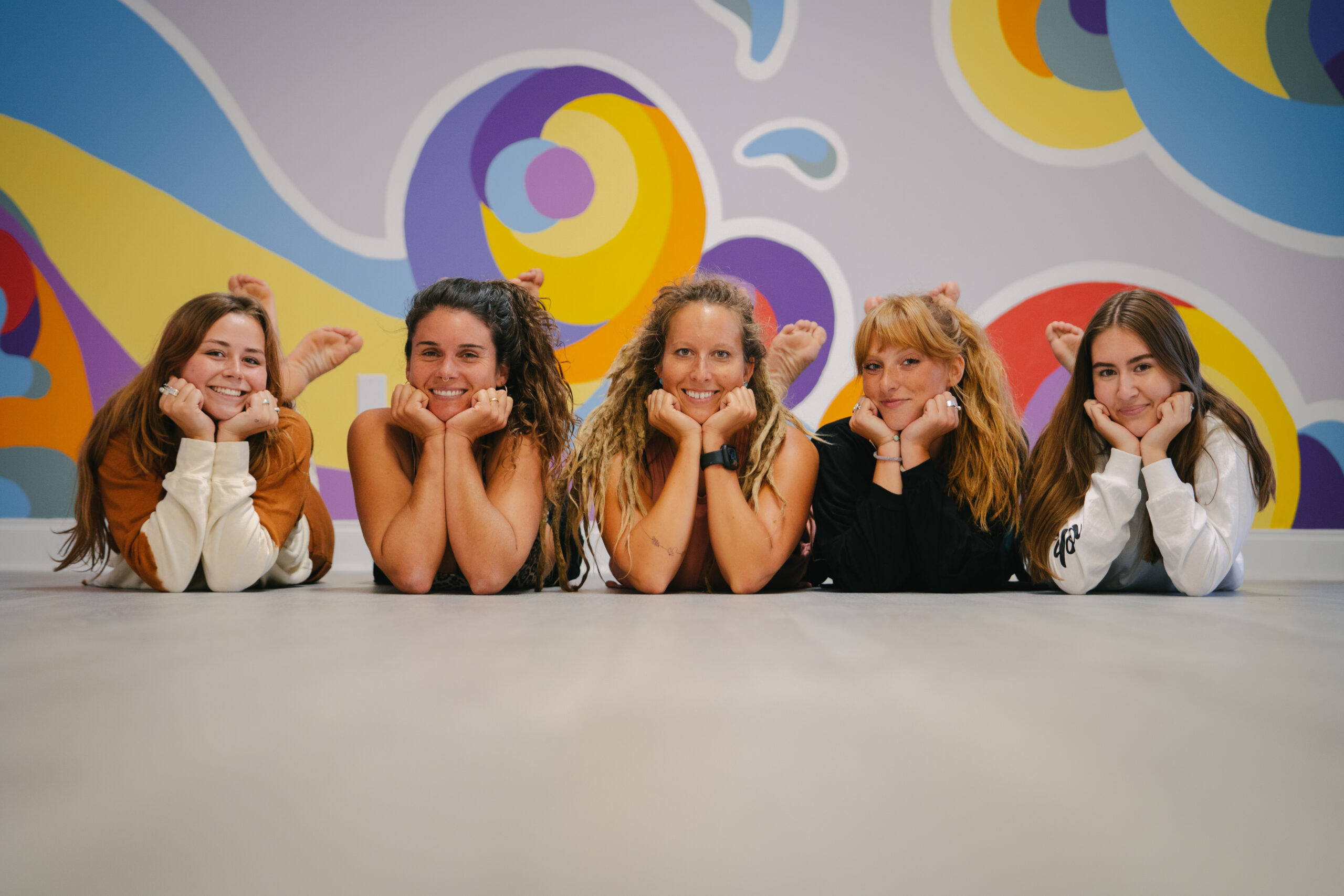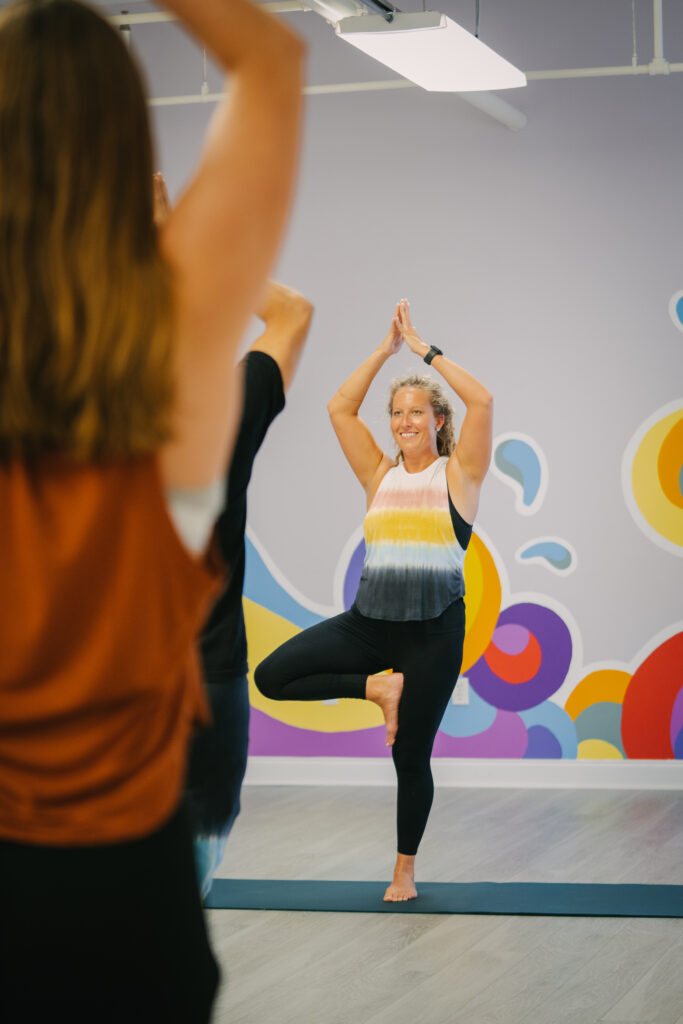 Sarah Bransford (RYT 500) is certified in Vinyasa, Restorative, Hot Yoga Methods and more. After having many knee surgeries and limitations- fed up with pain and medication;  she began to get serious about yoga. Sarah began teaching in 2015 after her Vinyasa training in Florida at Key Largo Yoga. Needless to say she was hooked and has relieved all knee pain! She still wants to learn as much as she can! Since then she has traveled from Costa Rica to India to study under many teachers, masters and a guru.
Sarah believes that yoga is for everyone! She brings a fun and peaceful way of being to all of her classes and everywhere she goes. 
Denise Decarlo (E-RYT 200) is certified in Hatha Integral Yoga, a practice that combines asana, breath-work and meditation to achieve physical and mental stillness for inner peace and joy.  She began practicing in the 1990s, certified to teach in 2002, and completed her 200- hour certification with Vimala Ren Fields of the American Healing Arts Studio in Virginia in 2007.  In addition to her yoga , she is an exercise physiologist and certified personal trainer with experience in studios, fitness, and medically based wellness centers. Denise brings a deep knowledge of anatomy and an ability to help all students find the love and stillness in every pose.  Additionally, she is certified in Pilates and Barre Above. 
Denise feels that as a teacher, one is still always a student, and strives to have the inquisitiveness of a beginner's mind. Her desire is to bring laughter, light, and love to her students so that they can leave with a smile, walk a little lighter, and love a little stronger.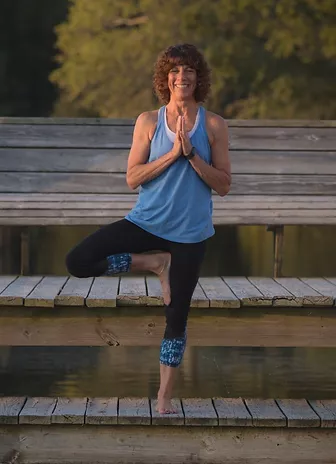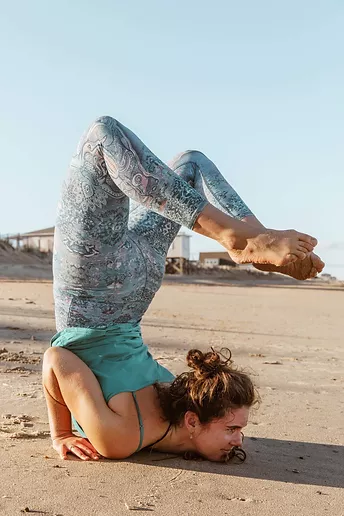 Hello, I'm Teresa Moninger, and I've been teaching yoga around the world for the last 12 years.  Originally from Germany, I've made my home on the Outer Banks since 2016 with my husband and dog. I am a E-RYT 500 Yoga Instructor with experience in Iyengar, Vinyasa, Yin and Hatha Yoga.  My classes are a mix of fun and technique, with a focus on improving the mind/ body connection.
Frequently Asked Questions
No, You can also sign up in person when you arrive! It is up to you, there are multiple ways to sign up.
Absolutely, yoga promotes flexibility. Ultimately, one of the goals is to live a more abundant life- becoming flexible is just a bonus.
Comfortable, work-out attire- without exposing yourself- this is not the place to be revealing your parts and creating distraction.
An open heart and mind, good attitude, and water if you'd like. – Mat and towel are included in our packages. We also have these items for purchase. 
Mainly safety and security purposes. Hold yourself responsible for arriving to class on time. We strive to be sure we start and end our classes on time. We also tend to have less distractions when the door is locked.
​
Ask your doctor. If you already have an established yoga practice, it would be your discretion. Any gentle or restorative classes are welcomed. We offer many modifications and props.
We recommend starting out with a few gentle, beginner classes- so you can have a taste of what the classes are like and you may have a better understanding of safety and alignment of your body with the postures.
It is encouraged to eat before class if you are having a heavier meal be sure to give yourself time to digest the food.  If not have a lighter meal to help give you energy.
Everyone has stories- sometimes we have not fully digested our past so while being in certain postures can release different emotions and layers inside that we have built up.  These emotions are totally normal and is encouraged to release.  We invite you to truly feel, be aware and experience what is happening or feeling in you body- that will depend on what your body needs either to  hold and breathe into the posture or go into child's pose and to remain present there as long as necessary.
You will begin to focus on the present and find more inner peace.  Yoga strengthens the heart, reduces pain and aids in weight management.  With the breathing- it helps to focus the mind, clean the lungs, increase circulation, to detoxify and strengthen.  The stretching helps in flexibility which prevents injury, reduces stress, increases stamina, turn your stress into sweat!  The quality of your sleep will improve and so will your self- confidence.  Keep in mind yoga has many more benefits than what is listed here.
Every body is different and are continually changing- you have to honor and respect your body- nurture it when needed.  Sleep, thoughts, actions, food and life all play a part when you are on your mat.