Soulshine
Yoga
Juice
Retail
Welcome to Soulshine Yoga, Inc., where we take pride in honoring ourselves and others. We enjoy sharing peace and relaxation with others whether it's through massage or yoga! We believe that this lifestyle is for everyone, it's up to you on how you choose to life your life!
We want to share our joy, skills and passion with everyone around the world by spreading the message that yoga is for everyone: young, old and everyone in between. Our goal is to see people of all ages and body types become more confident and comfortable in their skin while having fun doing it!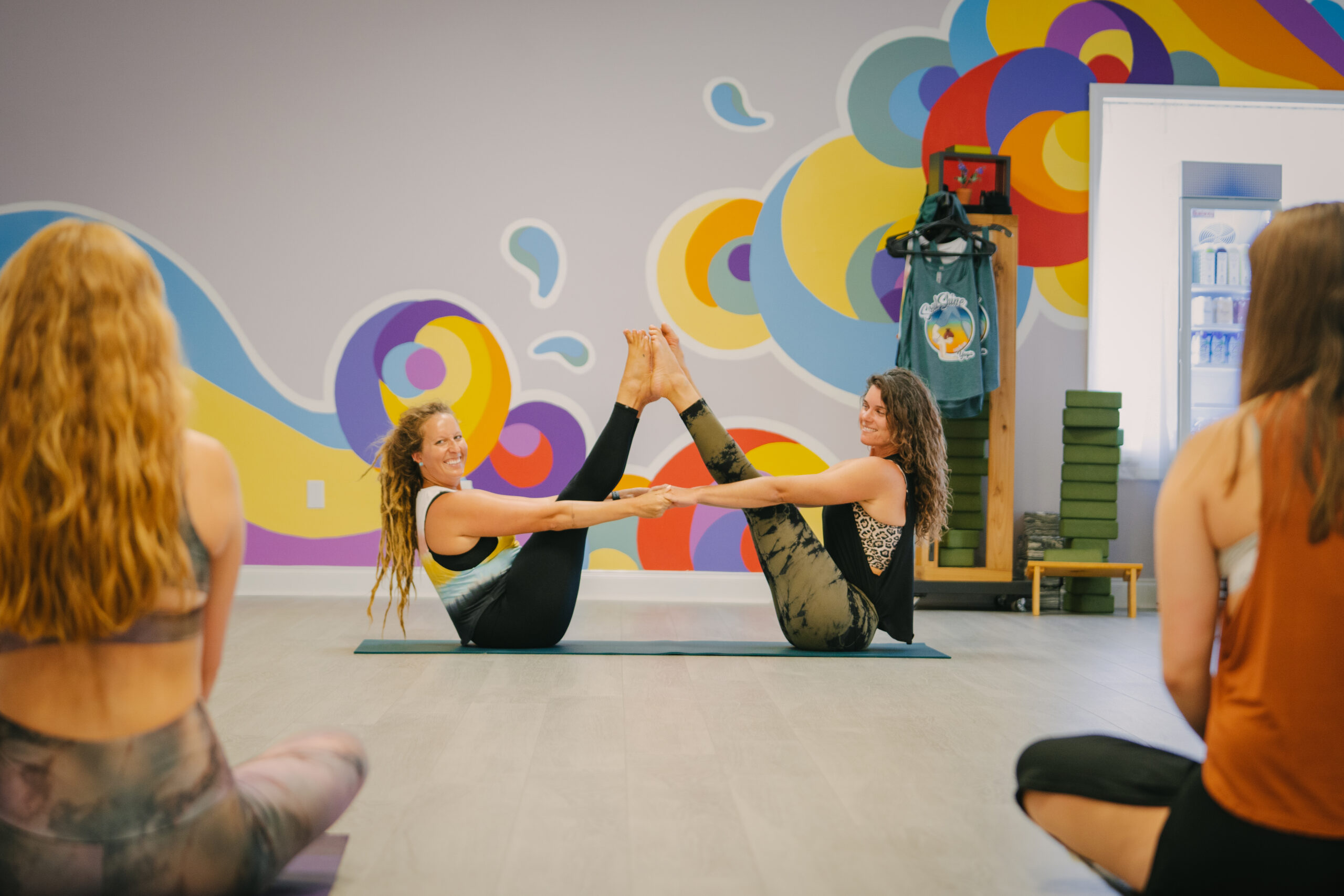 Here at Soulshine Yoga, we practice to listen, honor and respect our bodies while still having fun
There is a greater purpose for everything, the universe and the people in it. Yoga, for many people, offers peace to our minds and bodies. It teaches us to see within ourselves what can be changed into something beautiful or even transcendent. I believe that Soulshine yoga, as an art form, has a lot to offer in terms of transforming one's life. One can develop their own unique style and rhythm without adhering too much to others' standards.
Frequently Asked Questions
No, You can also sign up in person when you arrive! It is up to you, there are multiple ways to sign up.
Absolutely, yoga promotes flexibility. Ultimately, one of the goals is to live a more abundant life- becoming flexible is just a bonus.
Comfortable, work-out attire- without exposing yourself- this is not the place to be revealing your parts and creating distraction.
An open heart and mind, good attitude, water if you'd like a towel and mat- not to worry if you do not have any of these items with you- we have mat and town rentals and water for sale.
Mainly safety and security purposes. Hold yourself responsible for arriving to class on time. We strive to be sure we start and end our classes on time. We also tend to have less distractions when the door is locked.
​
Ask your doctor. If you already have an established yoga practice, it would be your discretion. Any gentle or restorative classes are welcomed. We offer many modifications and props.
We recommend starting out with a few gentle, beginner classes- so you can have a taste of what the classes are like and you may have a better understanding of safety and alignment of your body with the postures.
It is encouraged to eat before class if you are having a heavier meal be sure to give yourself time to digest the food.  If not have a lighter meal to help give you energy.
Everyone has stories- sometimes we have not fully digested our past so while being in certain postures can release different emotions and layers inside that we have built up.  These emotions are totally normal and is encouraged to release.  We invite you to truly feel, be aware and experience what is happening or feeling in you body- that will depend on what your body needs either to  hold and breathe into the posture or go into child's pose and to remain present there as long as necessary.
You will begin to focus on the present and find more inner peace.  Yoga strengthens the heart, reduces pain and aids in weight management.  With the breathing- it helps to focus the mind, clean the lungs, increase circulation, to detoxify and strengthen.  The stretching helps in flexibility which prevents injury, reduces stress, increases stamina, turn your stress into sweat!  The quality of your sleep will improve and so will your self- confidence.  Keep in mind yoga has many more benefits than what is listed here.
Every body is different and are continually changing- you have to honor and respect your body- nurture it when needed.  Sleep, thoughts, actions, food and life all play a part when you are on your mat.